Fall Sports
Football - 5th-6th grade and 7th-8th grade boys. Teams practice during the week and play games on Saturdays.
Cheerleading - 8th grade girls. Participate in football games, pep rallies, and one competition at the end of the year.
Volleyball - 7th-8th grade girls. Placement on competitive or recreational team is determined by tryouts. Team participates in DAC division tournaments.
Cross Country - K-8th grade boys and girls. Practice for K-5th grade is held twice a week after school with four meets on Sundays at Overbrook School during the months of September and October. Practice for 6th-8th grade is held in the evenings at Warner Park, and participants will compete for medals and team trophies during the season.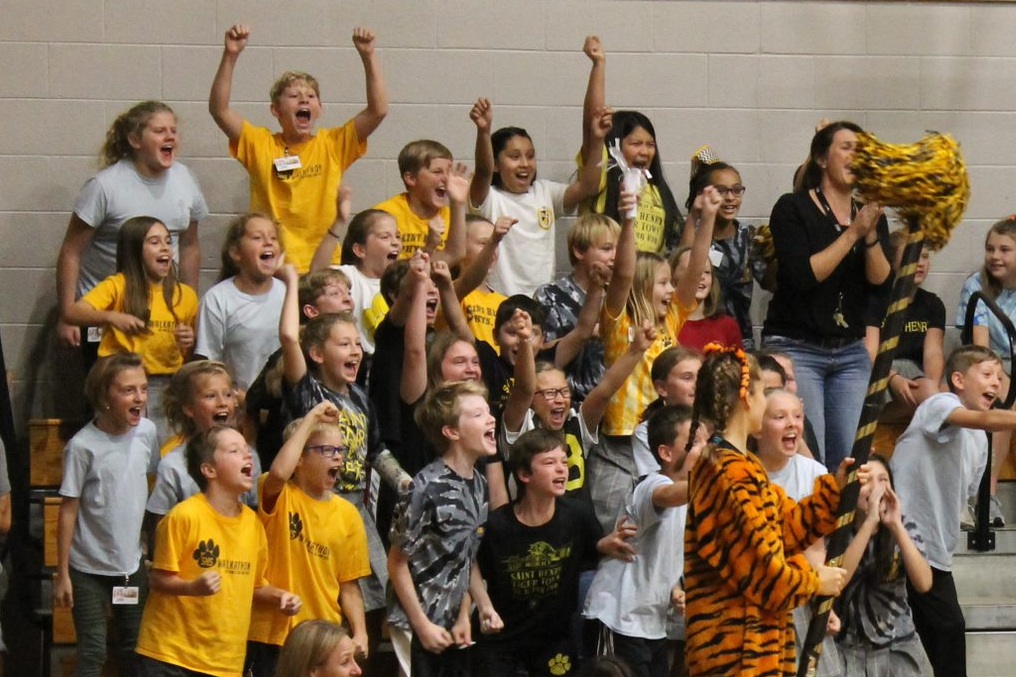 Winter Sports
Basketball - 3rd-8th grade boys and girls. The 3rd-6th grade teams practice once a week and play a game on Saturday mornings. The 7th-8th grade teams will form a competitive varsity team and recreational junior varsity team. Recreational junior varsity teams will play a weekly schedule, along with the varsity team. Both teams will play competitively for team trophies and standings.
Spring Sports
Volleyball - 5th-6th grade girls. The primary goal is to learn and have fun, so teams do not keep standings or score.

Soccer - 5th-6th grade and 7th-8th grade boys and girls. 5th-6th grade teams are usually either boys or girls, while junior high teams are co-ed and are divided into varsity and junior varsity, depending on number of players (both will play for trophies and standings).

Golf - 6th-8th grade boys and girls. The league is divided into three divisions of playing ability. A competitive team will be formed of 7th-8th graders only. More information can be found at the www.nashvilledac.com website.